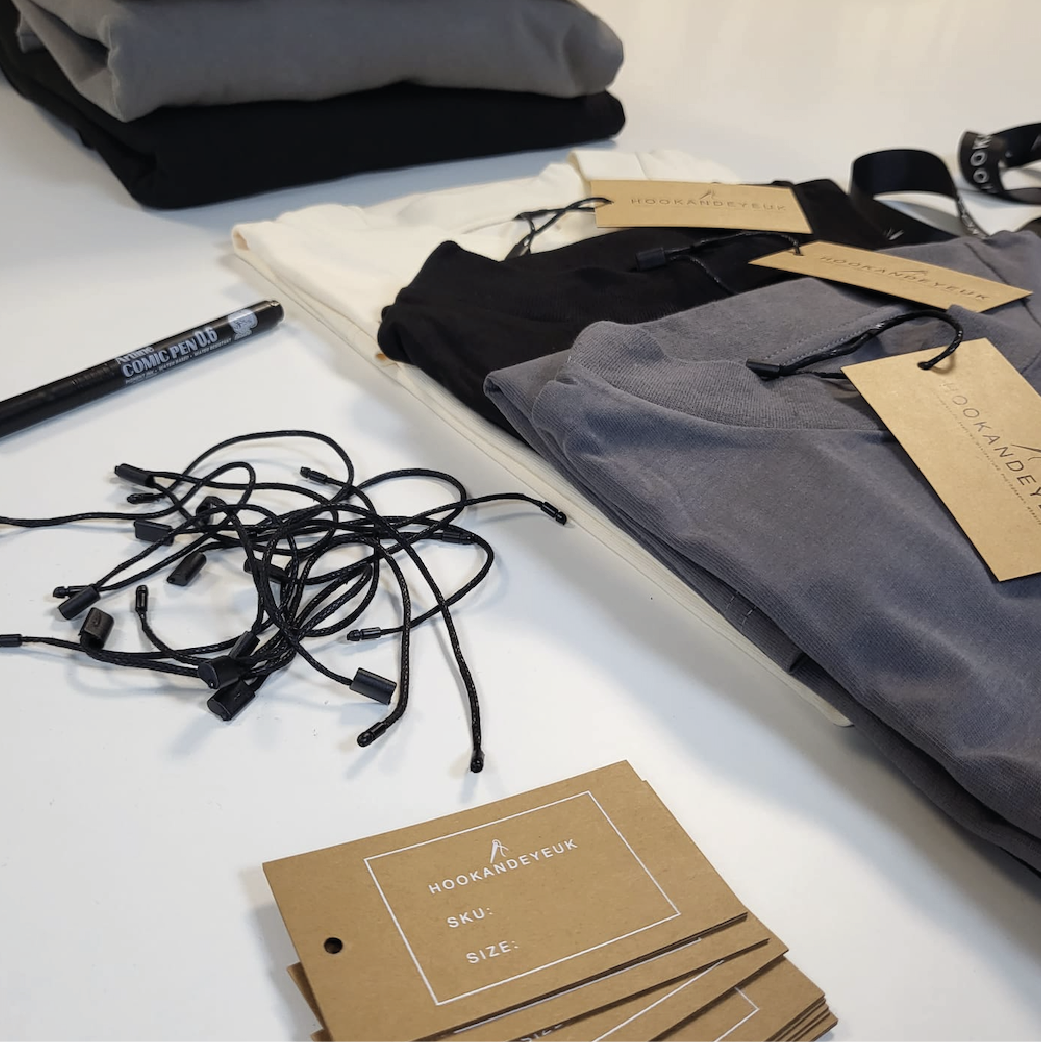 FULL SERVICE, CUSTOM CLOTHING MANUFACTURERS LOS ANGELES
As expert clothing manufacturers and custom clothing designers, Hook and Eye UK help aspiring fashion, streetwear and apparel brands in Los Angeles go from concept creation, to collection design and all the way through the bulk garment production process. 
Everything from tech packs through to pattern cutting, sampling and bulk clothing manufacture, we can help you get your fashion brand off to a flying start.
Ready to go? Scroll down for more info on how we help brands in Los Angeles with clothing manufacturing, or click below for our guide on how to start a fashion brand.
How to start a fashion brand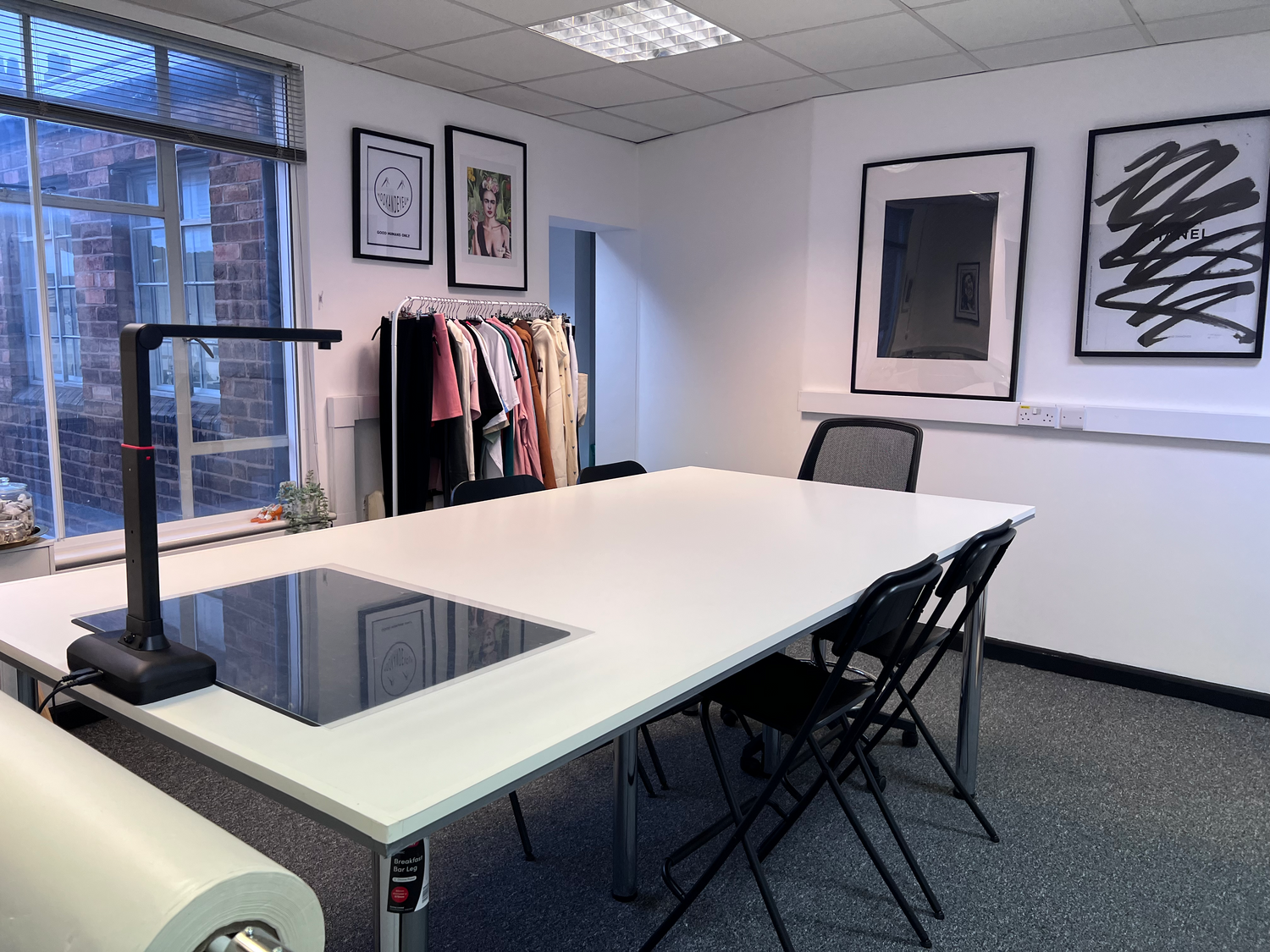 WORK WITH A TEAM OF LEADING UK DESIGNERS
So, you've probably found us because you're looking for clothing manufacturers in Los Angeles.
Whilst we're based in the UK, we work with clients across the USA, giving you the opportunity to work one-to-one with a team of Britain's best clothing designers & clothing manufacturers to get your fashion brand started. 
Our remote team provides a 360 degree clothing manufacturing solution, helping you to design and manufacture high quality garments and apparel, from the comfort of your home, office or studio in Los Angeles. 
Tech Packs

Turn your vision into a real-life clothing design! 

Working one-to-one with one of our leading designers, you will come away with expertly designed tech packs that you can use for sampling or bulk production.

Pattern Cutting

Your clothing patterns are the key to your garments having the perfect fit! We can help you to make the perfect clothing patterns that will give your garments the best possible foundation.

Bulk Manufacturing

Ready to manufacture? We provide bulk clothing manufacturing for brands in Los Angeles. We also offer low Minimum Order Quantities (MOQs) so that you can start manufacturing your clothes quickly and easily.
CLIENTS IN LOS ANGELES & AROUND THE WORLD LOVE WORKING WITH US...
"Jocelyn and her team are more than just high-quality service providers, they have become an integral part of our business and our DARKCIRCLE family. Over the last 7 years, Jocelyn and her team have gone above and beyond to help us on our journey. We are always trying to find new ways to push our product forward and Hook & Eye UK is always part of our process. When we first started exploring cut and sew manufacturing Jocelyn was there to guide us in the right direction. Now she and her team are always at the heart of our development. If you have a brand or thinking of starting one, having the right people around will save you a fortune and save you months... Hook & Eye UK are those people!"  

-Dark Circle

"Hook & Eye UK have been our supplier for nearly five years and the reason we keep coming back is for their ethos, quality, and how hard-working they are. We couldn't recommend them enough."
-Bene Culture

"I was lucky enough to find this company earlier on during the launch of my clothing brand. This is literally a 1 stop shop for everything you need as a brand owner, from designing, sampling, manufacturing and etc.. needless to say, they're simply the best. Quality comes first with Hook & Eye, which is one less thing to stress about when dealing with them and I never had an issue with turnaround time ever. I highly recommend and give 2 thumbs up to H&E."
WE MAKE IT EASY TO START YOUR FASHION BRAND IN LOS ANGELES
Starting and growing a fashion brand is hard, especially in Los Angeles. We're here to make it easy.
The process of going from an initial idea for a clothing brand, through to final manufacture is a tricky one, and we give you the expertise and know-how to make it so much easier for you at each step along the way.
We love working with clothing brands in Texas as there's a real energy and some amazing designs coming from the City of Angeles.
Our goal is to help you bring your fashion brand to life, and we do that by giving you our team's extensive clothing manufacturing knowledge and experience. So if you've got an idea for a clothing brand, we can help.
Book a tech pack & design session
READY TO GET YOUR CLOTHING MADE, LOS ANGELES?
Whether you're a startup clothing brand or you've been in the game a while, Hook and Eye UK can help if you're looking for clothing manufacturers in Los Angeles. 
If you need tech packs, sampling, or pattern cutting we've got you. If you need to manufacture, we offer low MOQ manufacturing, so that you can get your clothes manufactured without huge up-front costs. Please feel free to get in touch to find out more.
Contact Hook and Eye
FAQs
Q. Have you worked with brands in the USA before?

A. Yes we have, 40% of our client base comes from customers in the USA!
Q. Can you make my designs and tech packs for me?

A. Yes, we can. We offer design sessions which allow you to sit one–to–one with one of our designers via an online session. See our 'Tech Pack and Design Sessions' for more info.
Q. Can I sample without commitment to bulk manufacture?

A. Yes. Each stage is priced separately to give you the freedom to move as and when you like.
Q. What is your minimum order quantity?

A. There is an MOQ of 30 units per design/colour (this can be split into 4 different sizes). To go into bulk manufacture you must have a minimum of 2 designs. This could be one garment in two colour ways or two completely separate garments.
Q. What is the cost of a pattern / sample / bulk manufacture?

A. All pricing is based off the tech pack of each individual garment, so pricing is individual for every service we provide. Costing changes with the complexity of the garment and the number of garments being made. Costing can also be affected by fabric type / weight, graphic applications, and shipping methods.