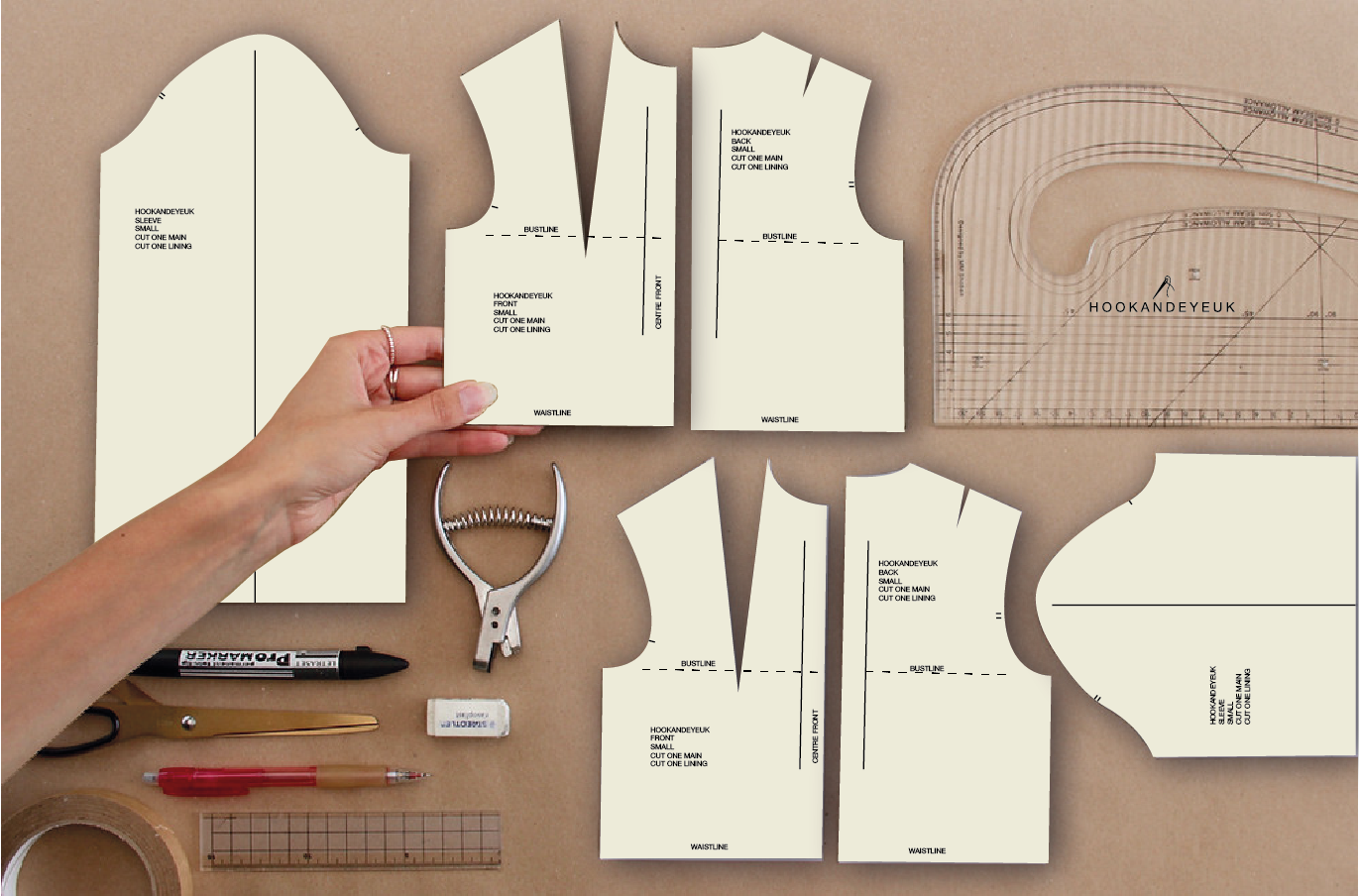 Your patterns are the key to your garment fitting perfectly! A great pattern is the best foundation you can have for any garment. Once your pattern is perfected you can use it over and over again so it's very important! We specialise in bringing your garments to life by building a strong foundation in pattern cutting! We specialise in:  
- Bespoke Pattern Cutting 
- Creating Patterns from Sample References
- Altering Patterns to Manipulate & Change Fit  
- Bulk Pattern Cutting for Collections
- Pattern Grading for Bulk Manufacture
- Pattern Digitisation
Contact us for more information:
Contact Hook and Eye UK
FAQs
Q. What is pattern cutting?
Pattern cutting for clothing brands is the process of creating patterns with the specific measurements of your garment design, which you can use to turn your design into a piece of clothing. Normally it starts out with a 2D paper/card pattern, which you can then turn into a 3D piece of clothing using fabric.
It's a highly skilled process, and we help to make sure you avoid the many pitfalls that come with poorly done patterns.

Q. How long does a pattern take to make?
A. It depends on the complexity of the pattern and the studio work schedule, however usually 1-2 weeks.